Description
Advanced Class for IDU
Go deeper with the charts IDU.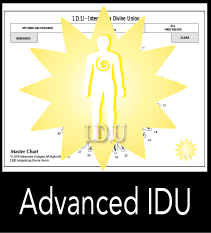 In this 2 hours Class, you will learn:
To go deeper with the use of the charts.

Use the charts to clear relationships.

Learn more on the foundations and pillars.
Prerequisite:
You will need:
To have already work with the charts for a while, feeling very familiar with the charts and ready to go deeper.
To have completed Intermediate IDU and completed 10 clearings using IDU charts with people and gain experience.
To Watch the video "Clearing blocks to using IDU charts" a few times.
Email me to schedule your class:
spiritualhealingtherapy@gmail.com