Making an Appointment:
Please plan 2-3 weeks ahead for an appointment, thank you
After receiving confirmation of your payment via PayPal please contact me, or I will contact you via email to make an appointment.
Please add my email address to your contact list:

Alexandra Dobigies, Spiritual Healing Therapy
E: spiritualhealingtherapy@gmail.com
If you do not receive an email from me within than 48hrs, please check your trash or spam folder as occasionally emails from new addresses get held in those files or lost in cyberspace. If you do not see an email, please contact me.  If you do not see a reply from me, something happened because I m always answering. then feel free to Text me on whatapp or messenger or call me (see under contact). Thank you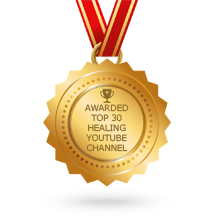 Modes of Communication:
Please click on the icon of your preferred method of communication for our session.
Skype, Facebook Messenger, WhatsApp, and Facetime audio.
Price List of Services:
For New Clients

:

$250 USD



A complete Full Clearing –  60 minutes

Over 9 modalities will be used according to spirit /source guidance: Spiritual Response Therapy

,Live

the impossible,

Redivining

the matrix®, Galactic

Consciouness

Therapy, Integrating Divine Union, Love Incubating Therapy, Homotoxicology, Spiritual Restructuring, Body emotions, and essentials oils,

Clearing of the soul at the root level, using healing energy directly from Source.

General Soul assessment.

Reading and Clearing using various modalities.

Clearing the Akashic records* and Past lives.

Alignment to Source/ Creator energy.

Release of discordant, or conflicting, energies.

Expansion and activation through light languages

Healing

ripple effect and any soul connection

twinflame, flamemate

, soul mate, divine counterpart and any relationships

lineage and generational healing
*Note:

Akashic records are a compilation of all human events, thoughts, words, emotions, and intent ever to have occurred in the past, present, or future.
Testimonial: Valerie Lynn, Brooklyn, New York
"I highly recommend clearings for someone that has reached their limit feeling like a passive observer in their own life; or tired of life happening to them and want to take control back, but don't exactly know how? The last time I felt this way was in 2016, and that's when the universe brought Alexandra into my life. Since then I have had at least 20 sessions with her. I started with sessions every three weeks or less. Each session built upon the previous one. I felt like I was progressively taking control and regaining my confidence. Destructive patterns were identified, that I didn't realize were happening, and we successfully worked towards removing them. That heavy feeling of "having a weight on my shoulders" lifted each time. I was able to handle problems and stress better as I had more mental energy and a decluttered mind. Once again I had a positive outlook on life that I had thought I had lost as I went through a difficult divorce. If you think it sounds too good to be true? Well, it isn't. If you are on Alexandra's website than the universe did you a favor, like me, and brought her to you for a reason. Don't dismiss it."
Please Read:

48h notice for any cancellation.
If you wish to schedule a session with Alexandra, such expression will state that you have read the following disclaimer and terms of service and that you willingly enter into and accept the following as your own words:
I am 18 years of age or older. I understand that I am not receiving legal, professional, financial, medical, religious, emotional or psychological advice.  I understand that no warranty or guarantee exists and that Alexandra is expressing her own opinions. I understand that any inferences I make during my session are my own, and are open to interpretation. I understand that it is my choice to act upon any information gleaned during my session and I hold Alexandra harmless from any liability.
I agree to issue full payment in advance of the scheduled session and understand that no refund will be offered unless Alexandra is unavailable or unable to conduct the session.
There is no minimum time for a session and the maximum time shall be capped at 45 minutes unless adapted by Alexandra.
I understand that no professional relationship exists and that this is purely for entertainment purposes.
By purchasing you are agreeing to the terms of this disclaimer, "I certify that I am voluntarily seeking service from Alexandra and take full responsibility for any/all outcomes".